Businesses play a vital role in the water management market, from leading innovation to driving commerce. The market is changing rapidly. Data and computing power increase and so do the possibilities and needs of customers. 3Di technology enables you to respond quickly to that market. Providing services to your customers faster, more accurate and based on the technology standard of this century.
Business advantages for 3Di as hydrodynamic simulation software
With 3Di you can take up larger hydrodynamic challenges. You are not bound to the limits of your working station anymore. 3Di is a cloud service. There is no need to invest in hardware, knowhow, and maintenance. We have a local model builder and with an internet connection you are ready to run simulations.
We are fast, and always try to be faster. Implementing new insight on the level of our computational core. Upgrading hardware and improve interoperability (via API) for example supporting batch simulations and easy integration with scripts like Jupiter notebooks. We are always looking for a way to improve the technology to reduce processing time of simulations and projects.
3Di is highly visually, communicate model outcomes with clients/stakeholders via the live site. This interactive interface is a showroom for all models build by your business. Let your clients interact with the models to create better understanding and follow up questions raised by that.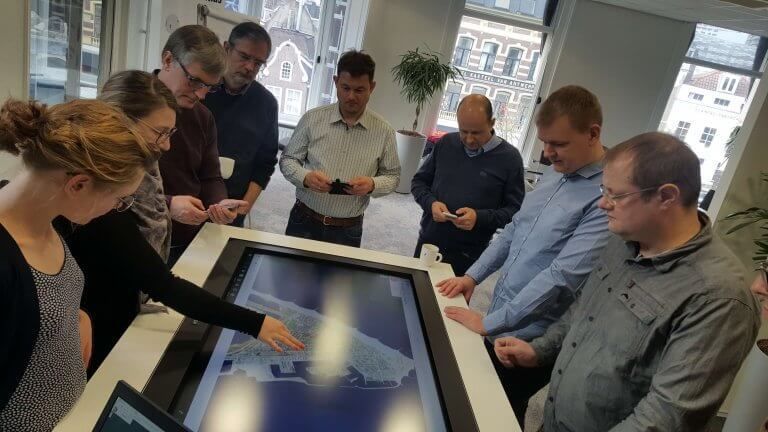 Business advantages for 3Di as part of a digital service, application and or software eco-system
With 3Di we can introduce the natural behaviour of water in the Metaverse. 3Di is the only hydrodynamic simulation software that is fully controllable via an API. Al interaction via all native interfaces go through the same API that is available for you. Build custom interfaces, dashboard.
We can create a full digital twin of a sewer system or any other kind of hydrodynamic system. That digital twin can be used for training purposes. Applying and analysing RTC strategies. Or simply to generate data to feed to AI models.